Le Mans - France
Circuit du Alain Prost
16th-18th July 2021
£2,350 per team (4-10 drivers)
Le Mans 24hr Challenge
---
The Race
Enjoy the spirit of the 24-hour karting endurance at the home of the 24-hour race: Le Mans in France. The kart circuit is nestled in the Grand Prix circuit, only minutes from the famous Circuit des 24 Heures. Spend a day soaking up the history of this amazing place in the Circuit 24 Heures Museum.
Teesside Karting has run a 24hr race on this circuit every year for the last 28 years (excluding 2020). The race is picked by many as the race of the year, seeing many owner/drivers swapping to hire karts to compete on this amazing circuit since our last owner/driver race here was in 2013.
The atmosphere at the Le Mans race is the best of any paddock, with most teams opting to 'glamp' at the onsite campsite. In the trackside pit garages, the party atmosphere fills the air, alongside the smell of BBQs, before getting down to the serious business of the racing.
Our Biz 200cc twins are as equal as possible and a minimum weight rule of 235kg for kart and driver is in place to further level the field. You can book online for the race > Book Now
---
Special Offer
Special offers for the 2022 race will go live in August 2021 - keep your eye on our Facebook accounts for more information.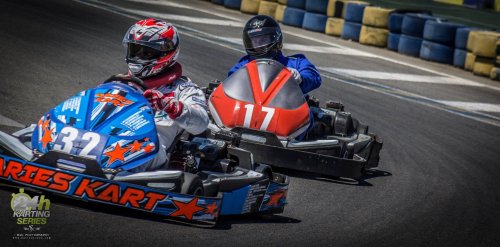 How to Book
It's easy to book your team into our 24-hour races via our online booking system. Simply follow the link and create an account to enter the race. Only the team captain needs to book and complete their details; we will ask for the other drivers' details nearer the time of the event. We ask that you pay your team's £750 deposit upon booking, and then settle the balance within 60 days. We will not be offering any payment plans or direct debits online this year - if you would like to pay over a longer period of time please contact us directly at 24hours@teessidekarting.co.uk via email.
Booking for 2021 is open now.
---
Terms & Conditions
By entering a 24hourkarting.co.uk event via online booking, phone or messenger, you are agreeing to the following terms and conditions:
Booking Terms
By booking you are agreeing to pay for the entry in a specified event - if you meet the payment terms we promise to provide you with a full entry into a 24-hour kart race at a specified location - for hire packages we agree to provide you with a kart, fuel, mechanical support at no additional cost to yourself, we can also provide if required suitable racing kit.
Payment Terms
By entering a team into a 24hourkarting.co.uk event via our online booking system you are agreeing to pay the given entry fee. To cancel your entry without forfeiture, you will need to contact us in writing via email to kat@teessidekarting.co.uk within the first 14 days of entering. You will be refunded and your entry cancelled without consequence. Thereafter the first £750, deemed to be the booking fee, is non-refundable. Cancellations made less than 30 days prior to the 24-hour event will lose any money paid and will be deemed to be liable to pay the remaining full entry fee.
Any special offers or discounts that are given at any point will still need to be booked in the normal way via the online booking system - the system will automatically create an invoice for the full amount. You will then need to contact us via email - 24hours@teessidekarting.co.uk - and we will then apply the discount to the invoice and amend the amount. The booking fee of £750 must still be paid at the time of booking to complete the entry. Failing to pay this will result in the loss of the discounted entry and the entry altogether.
---
GDPR
By creating an account and entering via our online booking system, you are agreeing to us holding personal information about you. The online booking system owned and operated by Alpha Timing is fully GDPR compliant. We will use your contact details to get in touch with you regarding your entry, payments and at other times about our races, we may from time to time get in touch about upcoming events you may be interested in being part of. We will never sell or give your information to a third party to use for any marketing purposes. We will only share your information with our insurer or legal representative if it becomes necessary to do so in the event of a serious accident or legal action.
Please find the Privacy Policy for Alpha Timing who own and operate our online booking system here.